Back to Parent Page
PCS®2
The PCS®2 plasma collection system helped Haemonetics set the standard for performance, reliability, and quality of plasmapheresis devices for the plasma collection industry.​ It utilizes advanced technological features, including self-loading pumps, advanced optical sensors, donor-line tubing pressure monitor, communication data box or internal data card, and barcode reader. These ensure safety for the donor and permit efficient time-management for the operator.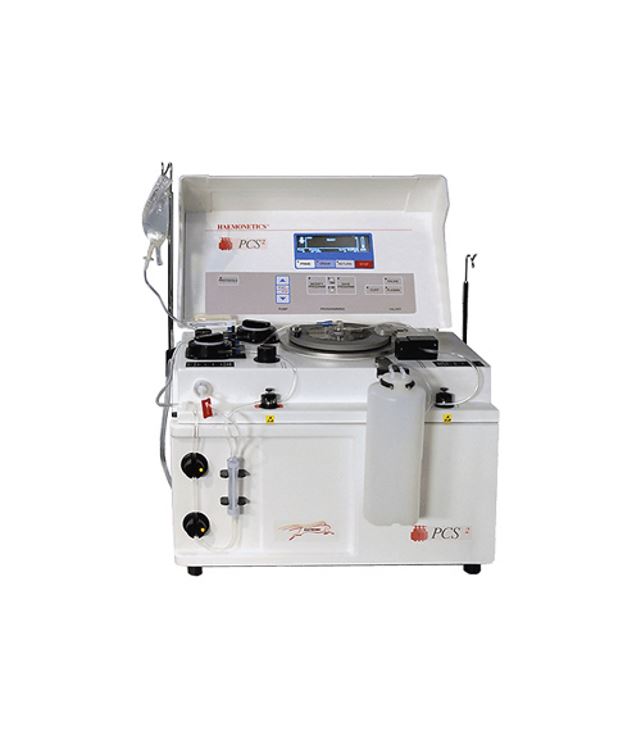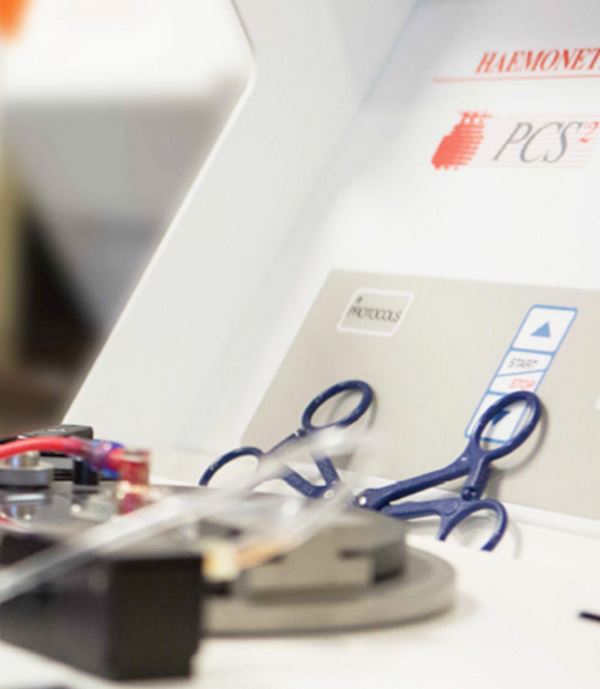 Demonstrated Reliability
Simple, yet sophisticated
The PCS®2 plasma collection system offers self-loading pumps, auto-priming, comprehensive messaging, high quality optical sensors, minimal alerts, and an easy-to-read display. With multiple safety features, including redundant air detectors, a donor line pressure monitor, a fluid sensor, and an enclosed centrifuge, the PCS2 is built for reliability.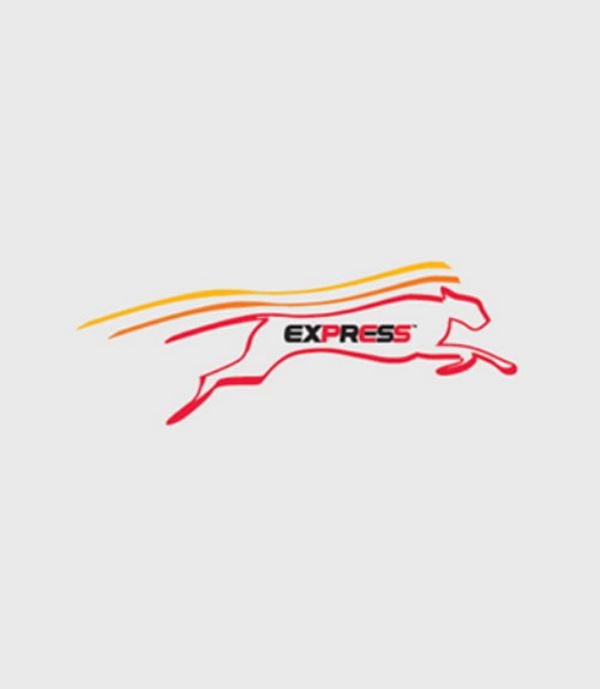 Portable and Efficient
Designed for efficiency
The PCS®2 device is small, lightweight, and easy to move. The system is also available for use with EXPRESS® software, an intelligent algorithm that contributes to a reduction in overall donation time and which is also used on the NexSys PCS device platform.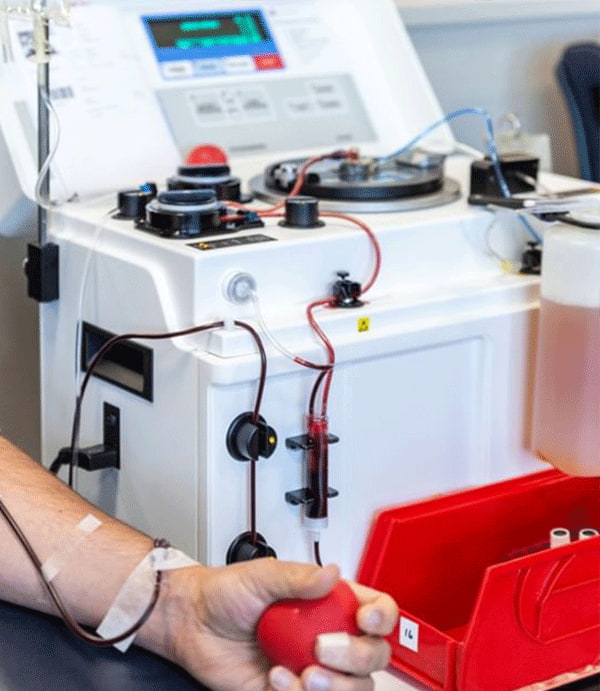 Fits your needs
Multiple protocol support
The PCS®2 system also includes multiple protocols, and is intended for use as an automated cell separator system and blood component collector in conjunction with single use sterile disposable sets. Products that can be collected using the PCS2 system LN6002 automated cell separator include source plasma, plasma for reinfusion and plasma & leukocytes.